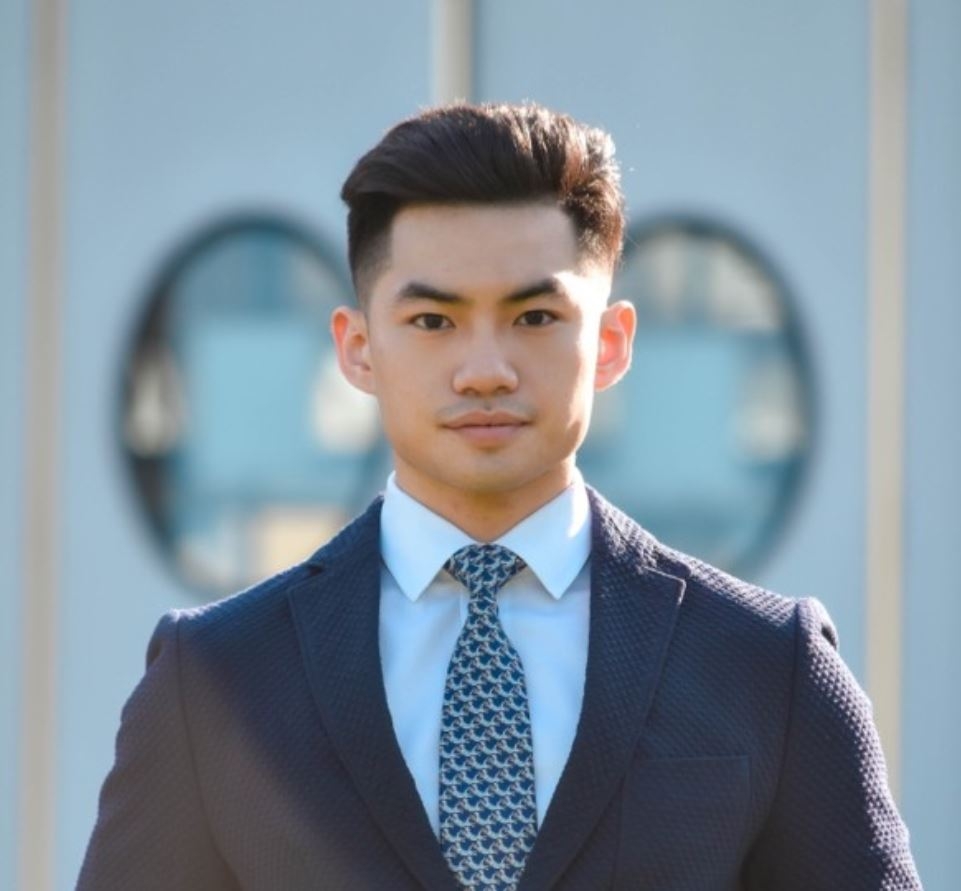 Alex Wu – The journey of a young business developer who puts sustainability at the center
Written by James Carnell
Nowadays, "sustainability" is such a hot and trendy word that is greenwashing companies and products in almost every industry. It can be difficult to decipher which companies are actually working towards the greatest good for people and the planet. However, when a company makes sustainability one of its core tasks, trust quickly develops.
Kanda Industries is an industrial supplier of natural fiber composites with the overarching goal of driving the global transition towards dependence on sustainable and renewable resources. Founder Alex Wu is only 24 years old but has an incredible life experience that has made him smart beyond his years. With an entrepreneurial spirit and a passion for business development and environmental protection, he is a true leader at a time when the world needs him most.
A childhood full of challenges and changes
Born as the second child during the one-child China, Alex's mother struggled to bring him into this world. His early years were quite fleeting as he moved back and forth between home, boarding schools and a variety of camps – everything from memorial camps to calligraphy camps to military academy camps. One of the most influential of these experiences was his time at the Shaolin Monastery, where he studied to become a martial arts monk as a boy of eight. It was a dramatic lifestyle change and the level of discipline challenged him, but his greatest realization was a deep connection with nature.
He recalls, "There was a connection and balance between us and nature that I felt [that] Time… The hardships and simplicity strengthened my mentality; and enough solitude with yourself and nature, the feeling of peace and clarity that [follow are] pure. This experience really solidified my tenacity and my connection to nature."
His teenage years took him even further away from his family – first to the UK and then to the USA. He developed a strong independence, opened his mind to different perspectives and made international friends. However, he also faced the ugliness of racism, the pain of rejection, and the sorrow of loneliness. With every single experience he got stronger.
Business came naturally
Back in China when he was only 10 years old, Wu started his first business and discovered his natural talent. He started a comic book rental shop at school to sell comics to his peers. The business was so successful that he hired five friends to expand services beyond his own class. The experience was very formative for him.
He explains: "Seeing the excitement of kids getting the latest comic series cheap, hearing the sound of silver coins rolling in and dividing the 'spoils of war' among my 'tribe' – these were some of my fondest childhood memories. I knew then that I wanted to keep building my own ventures that add value and rewards to a community."
The school shut down his lucrative business, after which his mother decided to send him abroad hoping to give him more opportunities. Wu set up businesses everywhere he went. First, an 'underground' grocery store that provided otherwise inaccessible food and drink to its British boarding school peers. Then in the US, a chartered for-profit business club that taught entrepreneurship by selling services that benefited the community and local businesses, with a portion of the profits being donated to Planet Startup – a dedicated charity with a mission to empower youth in Africa to strengthen with entrepreneurial mentality.
Find your green niche
He earned a bachelor's degree in business administration from Babson College with a focus on Babson's well-known entrepreneurship programs. He knew he wanted to build a company that could bring meaningful value to society and help tackle the climate crisis. While in college, the state of Massachusetts legalized recreational marijuana and also passed the Farm Bill 2018, which officially recognizes hemp as an agricultural commodity and removes it from Schedule 1 of the Controlled Substance Act.
Alex was incredibly curious to learn about cannabis – a plant so dangerous and taboo in China but widely accepted in the US. He was then amazed to discover how versatile and renewable hemp is, as well as its ability to sequester carbon, making it the perfect raw material for industry. With more than 28,000 products being made from it, Wu saw the immense potential of natural fibers as part of the solution to the climate crisis.
He had briefly considered the idea of ​​a marijuana grow operation, but after understanding the tremendous environmental benefits hemp could offer, he had no doubts that this was his path. Wasting no time finding the phone number of a hemp federation startup online, and after contacting the company, the next thing he knew he worked in the hemp industry.
Over the next three years of college, he traveled with the company and tried to learn as much as he could about the industry and the people involved. At one point he tried to market a CBD product which, although unsuccessful, taught him a lot and helped him narrow his vision more precisely. Eventually, after learning of the lack of industrial infrastructure and raw materials, Wu founded Kanda Industries with the intention of serving the needs of US hemp farmers and processors. Only when raw material needs are met and innovation occurs throughout the supply chain can the industry continue to thrive and bring out the natural sustainable benefits of hemp.
With Kanda Industries, the future is green and bright
Wu founded Kanda Industries in 2021 with the goal of shifting material dependency to sustainable alternatives, thereby contributing to the overall reduction of industrial greenhouse gas emissions. The name Kanda means "rhinoceros" in the Hausa language, and Wu chose this to represent the goal of creating materials that are both environmentally friendly and durable. The company develops high-performance woven and nonwoven composites made from natural fibers. The result is lightweight materials that can improve performance and also minimize weight and fuel consumption. In addition, these green, plant-based composites help sequester CO2 throughout their product life cycle.
The reality is that the materials currently used for industrial purposes, such as sand, wood and metals, are being depleted at an amazing rate. In addition, the process of extracting, processing, and converting these resources into industrial goods creates dangerous greenhouse gas emissions. In fact, the industrial sector, which includes manufacturing and raw material extraction, is responsible for 21% of all greenhouse gases, according to the EPA. It is imperative for the future of our species and planet that this sector shift to more sustainable options immediately.
Kanda Industries' Natural Fiber Reinforced Composite (NFRC) material can be used by product manufacturers in a variety of industries – from plastics to sporting goods to building materials and even wind energy systems. The company recently signed a partnership with North Carolina State University to develop natural fiber reinforced composites for high performance applications such as racing. By modifying processing and polymer technologies and optimizing agricultural and manufacturing system designs, the NFRC is strong, scalable and sustainable. Kanda works with each customer and product manufacturer using composites to develop the best solution to their unique products and problems. Kanda Industries' vision is to "make anything possible with plants".
Wu believes that harnessing both agriculture and engineering to create the right materials is absolutely necessary to transform global usage. Kanda takes a holistic approach to its hemp composite. Through the use of proprietary processing technologies and resin chemistry, the plant fiber's mechanical strength is better suited for high-performance applications. With lean manufacturing, precision farming and efficient crop rotation, there is profit scaling for both farmers and manufacturers. Finally, by selecting the most ideal plants and exceptional genes, they can achieve carbon sequestration throughout the life cycle of both the plant and the product.
By providing sustainable alternatives for a variety of composite-based product manufacturers, Kanda is working to revolutionize the $86 billion global woven composites market, which is currently largely dependent on fiberglass and carbon fiber composites – both of which have significant carbon footprints leave behind. Luckily, Alex Wu is not intimidated by his chosen mission and is strengthening the industrial sector. He concludes: "I hope to keep learning, developing and creating value [in] this industry with the goal of doing as much as possible to make the world a better place by shifting our material dependencies."
This article does not necessarily represent the opinion of the editors or management of EconoTimes.