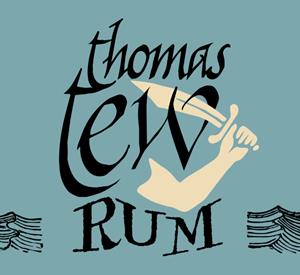 Celebrate National Rum Day with Thomas Tew Rum!
NEWPORT, RI, Aug. 11, 2022 (GLOBE NEWSWIRE) — Thomas Tew Rum is distilled in Newport, RI at Newport Craft Brewing & Distilling Co. Included in the Thomas Tew Rum line is Thomas Tew Spiced, Single Barrel, Reserve, and a ready-to-drink cocktail, along with a Cooper's Blend series making their taproom debut exclusively on National Rum Day. Currently, Thomas Tew products are available from Newport Craft and are distributed throughout the East Coast in several restaurants, bars, liquor stores and most notably as the United States rum representative in Disney's EPCOT Around the World voyage.
"Thomas Tew Rum takes the traditional rum process and then ages in bourbon casks for five to 10 years," said Daniel Safley, Head Distiller of Newport Craft or added to your favorite cocktail"
Thomas Tew Rum is an award-winning line that has received multiple awards. The USA Spirits Awards awarded Thomas Tew Reserve and Single Barrel a sliver in 2021, and Reserve Gold and Single Barrel silver in 2020. In 2022, The Fifty Best awarded Thomas Tew Reserve gold and the Single Barrel silver.
Thomas Tew Rum is pleased to announce his latest range, Cooper's Blend. The journey of the Cooper's Blend begins with the artisans of wooden casks and casks in which goods were shipped. These artisans were referred to as Cooper's. This new series, also known as Voyages, will offer different releases of Thomas Tew Rums aged in casks around the world. The first journey begins locally in Newport, RI with Newport Vineyard Port Casks. With the rich history of rum in Newport, RI, Thomas Tew strives to bring a new perspective to the spirit in these blends.
On National Rum Day, August 16thth, Newport Craft Brewing & Distilling Co. is hosting a rum event combining and tasting Thomas Tew Spiced, Single Barrel, Reserve and Cooper's Blend with cheeses matched to the flavor notes. Buy tickets here: https://app.upserve.com/s/newport-storm-brewery-newport
Thomas Tew Rum

Thomas Tew Rum