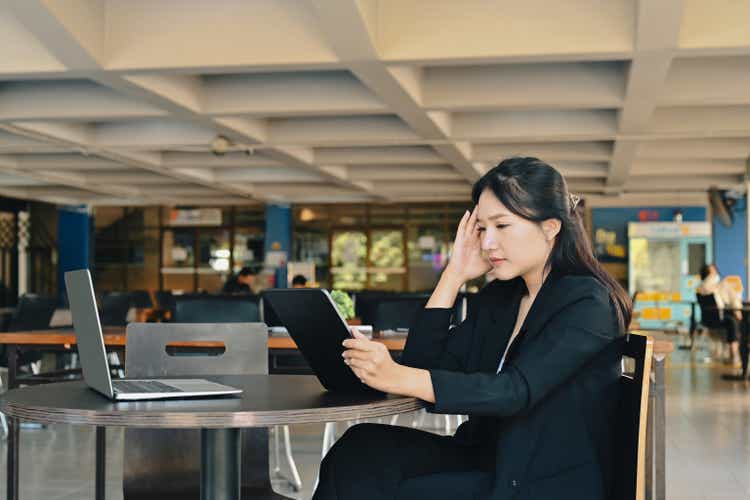 Fed-induced recession looms as interest rate fears roil all markets
By Mike Gleason
Welcome to this week's Market Wrap Podcast, I'm Mike Gleason.
Another pair of alarming inflation reports rocked markets this week.
On Wednesday, the consumer price index was at an annual rate of 9.1%. That higher than expected The reading takes the CPI to a fresh 41-year high.
The main contributors to rising consumer prices are the basic needs of food, fuel and shelter. As households struggle to make ends meet, they are cutting discretionary spending, burning savings and piling up credit card balances.
Companies are also under pressure. On Thursday, the PPI showed wholesale costs rose a massive 11.3% year-on-year.
All of these are important warning signals for the economy. As both businesses and consumers are forced to tighten their belts, a slowdown looms.
And if the Federal Reserve commits another major policy misstep, a deep recession and financial crisis could also be in the offing. The Fed appears determined to hike rates until something breaks and forces policymakers to swerve.
They are expected to deliver another 75 basis point rate hike later this month. Recent inflation reports have some Fed watchers saying a massive 100-point rate hike is now on the table.
Rising interest rates allow the US dollar to rise sharply against foreign currencies. A strengthening fiat dollar reached parity with the euro for the first time in 20 years.
This in turn is putting downward pressure on the metals markets.
Trading algorithms interpret a rising dollar index as an opportunity to place sell orders for gold and silver. Of course, the US currency has fallen rapidly in terms of real purchasing power. But for now, inflation hedges are selling off along with stocks, bonds, and cryptocurrencies.
The yellow metal has been under significant pressure over the past few days, falling as low as $1,700 an ounce on Thursday.
Gold prices ended Thursday at $1,717 an ounce, down 1.9% for the week. Silver is down 4.7% weekly and is trading at $18.64 an ounce. Platinum is down 5.4% and is trading at $859. And palladium is down 2.2% this week to take spot prices to $1,968 an ounce, again all these prices based on these Thursday night records.
Copper fell nearly 10% this week to a 20-month low. The red metal is raising a big red flag for the global economy. It suggests that manufacturing activity is collapsing.
The broader slump in commodity markets also suggests that inflationary pressures are easing. Although this is not yet reflected in the CPI data, the markets are clearly predicting a slowdown.
After causing the inflation problem in the first place by flooding the financial system with excessive stimulus, the Fed is now frantically trying to correct its mistakes.
Fed Chair Jerome Powell is acting like a bad driver, oversteering to try to avoid a road hazard. If the driver had been keeping an eye on the road, he could have recognized the danger early and applied the brakes gently. Instead, he keeps his foot on the gas for too long and then suddenly slams on the brake while trying to avoid the hazard, causing his car to skid and causing an accident.
The Fed's reckless management of monetary policy is about to cause a major accident for the economy.
Should the central bank continue to raise interest rates quickly, the dollar could have even more upside in the FX markets, and that upside could keep gold bulls at bay.
However, the Fed may be forced to reverse course sooner than most analysts believe.
A Fed-induced recession is becoming more likely with each passing week. Officials are sure to hike rates again at their next policy meeting. The big question is whether the Fed can make more rate hikes in September and beyond before stock markets freak out.
Markets may be pricing in more rate hikes than the Fed can actually deliver. If so, then recent selling in gold and silver appears to have been grossly overdone.
Many large market participants have reduced their gold exposure in recent weeks. Holdings of gold ETFs have also declined, indicating a lack of interest from the investing public. Sentiment is at a negative extreme usually associated with lows.
Meanwhile, shorts in the futures markets could run out of gas. With few bullish speculators left to sell to, the bears will find it challenging to push paper prices further down from here.
Current price levels for precious metals represent excellent long-term value for patient investors. The long-term bullish narrative for gold and silver remains intact.
And while seemingly everyone in the mainstream investing world hates metals right now, bargain hunters are rushing. Demand for physical precious metal remains strong. It even rallied during the recent spot price plunge.
Should market conditions become even more extreme, as they were during the COVID panic of early 2020, product shortages and premium spikes could occur.
Well, that's enough for this week. Check back next Friday for our next weekly market wrap podcast. Until then, this was Mike Gleason from Money Metals Exchange, thanks for listening and have a great weekend everyone.
Original post
Editor's note: The summary bullet points for this article were selected by Seeking Alpha editors.