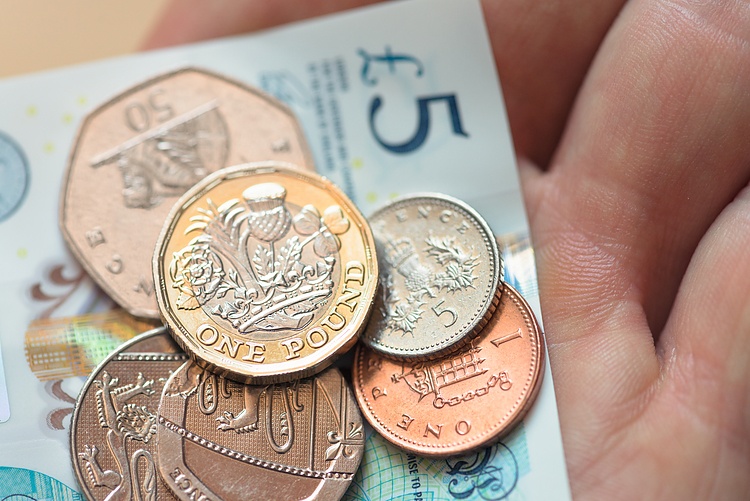 FX steady ahead of key central bank meetings, GBP hammered
Sterling slips to 1985 lows; Yen outperforms, EMFX dip
summary
The British Pound, also known as Sterling (derived from the silver coins issued in the Saxon kingdoms), slipped to a fresh 37-year low at 1.1350 before settling at 1.1420 (1.1472 Friday).
The catalyst was a much weaker than expected UK retail sales report, which fell to -1.6% in August from 0.3% in July. The data confirmed some economists' expectations that the UK economy was slipping into recession.
Other currencies closed little changed ahead of this week's key central bank meetings with the US Federal Reserve taking center stage. Most market participants expect the US Federal Reserve to hike interest rates by 0.75bps to 3.25%.
The Swiss National Bank, the Bank of Japan and the Bank of England also have their interest rate policy meetings this week.
The Dollar Index (DXY), which measures the value of the greenback against a basket of 6 major currencies, was little changed at 109.72 (109.70 on Friday). The Euro (EUR/USD) stabilized and ended above parity at 1.0013 from 0.9985 on Friday.
Overall risk appetite eased as the dollar fell to 142.90 Japanese yen from 143.50 on Friday. The USD/CHF (dollar-Swiss franc) pair edged up to 0.9645 (0.9620).
Short covering after a better than expected trifecta of Chinese economic data sent the Australian dollar (AUD/USD) higher to 0.6720 from 0.6700. Kiwi (NZD/USD) settled at 0.5985 (0.5970 Friday).
The greenback ended mixed against the currencies of Asia and emerging countries. USD/CNH (Dollar-Offshore Chinese Yuan) fell to 7.00 from 7.0150. USD/THB (dollar-Thai Baht) slipped to 36.80 (36.95).
Global bond returns were mixed. The benchmark 10-year Treasury yield remained unchanged at 3.45%. The 10-year UK government bond yield fell to 1.75% from 1.76%. Japan's 10-year JGB yield was unchanged at 0.24%. The Australian 10-year bond yield rose to 3.72% (3.68%).
Wall Street stocks ended slightly lower. The DOW was last at 30,845 (30,915) while the S&P 500 fell from 3,892 to 3,875. Other global indices were mixed.
Data released on Friday showed that China's annual retail sales rose to 5.4% in August from 2.7% in July, beating estimates of 3.5%. China's industrial production in August rose to 4.2% from 3.8%, while Chinese fixed investment rose to 5.8% from 5.7% previously.
Eurozone Final Headline CPI (y/y) was in line with forecasts at 9.1%. Annual core CPI rose to 4.3%, in line with forecasts of 4.3%.
Canada's annual housing starts in August rose to 267,400 units, beating estimates of 265,000. Canada Wholesale Sales declined to -0.6%, in line with expectations of -0.6%.
The US University of Michigan preliminary consumer sentiment for September fell to 59.5, versus the median economist's expectation of 60.0.
GBP/USD – Sterling was pushed to a 37-year low of 1.1350 overnight before rebounding to its New York close of 1.1420. Lower-than-expected UK retail sales in August saw some analysts calling for a recession. In choppy trading, overnight high was 1.1480. The Bank of England meets this week to discuss interest rate policy.
(Source: Finlogix.com)
EUR USD – The Euro stabilized and closed just above parity at 1.0013 from 0.9985 on Friday. Short covering ahead of the weekend pushed the common currency to an overnight high of 1.0036. The overnight low was 0.9945 in volatile conditions.
USD/JPY – Against the sought-after Japanese yen, the greenback slid to 142.90 from its open at 143.50 in late New York. The overhanging rhetoric of BOJ intervention should the yen weaken further and modest risk aversion supported the Japanese currency. In volatile trading, the overnight high was 143.69. The overnight low was 142.80.
AUD/USD – The Australian dollar settled at 0.6720, up slightly since its open at 0.6700 on Friday. In the choppy trading, the overnight low was 0.6670 while the overnight high was 0.6724. Better than expected results in the Chinese economic data triangle (retail sales, industrial production and fixed investment) supported the battler.
In search
The week begins with a light economic calendar, gaining momentum from tomorrow.
Highlights are interest rate policy meetings of several central banks (US Federal Reserve, Bank of Japan, Swiss National Bank and Bank of England (Thursday, September 22).
All but the Bank of Japan are expected to hike interest rates by 0.75 basis points.
New Zealand released its Business NZ Services Index earlier today, which rose to 58.6 in August from 54.4 in July. The Kiwi (NZD/USD) rose to 0.5993 from its close in New York at 0.5985.
Next is China with August FDI releases (y/yf/c 17.6% from 17.3% – FX Street). No further major economic reports from Asia are planned.
UK starts European data with UK Rightmove House Price Index for September (m/m ex w/c, previously was -1.3%; y/y ex w/c, previously was 8.2% – FX Street ).
Eurozone publishes its July construction output (y/y ex w/c, previously 0.1% – ACY Finlogix).
Canada launches North America August Industrial PPI report (m/mf/c 0.2% from -2.1%) and Canadian Commodity Price Index (m/mf/c 3.2% from -7.4% previously – forex factories).
The US rounds out today's economic data release with its NAHB Housing Market Index for September (f/c 47 from previously 49 – ACY Finlogix).
trade perspective
The dollar was steady against its rivals ahead of this week's key central bank meetings. While the US dollar appreciated against the British pound, it weakened against the Japanese yen.
The Australian and New Zealand dollars traded slightly higher against the greenback, helped by a better than expected trifecta of Chinese economic reports (see above).
The only common denominator for FX has been increased volatility, which we should expect more of in the coming week. Happy Days!
The US Federal Reserve, Swiss National Bank and Bank of England are widely expected to hike interest rates by 0.75 basis points.
The Bank of Japan (BOJ) is the only major central bank expected to keep interest rates unchanged at -0.10%. This should weaken the yen against the US dollar and other major currencies. While this is FX 101, the constraint is risk aversion which will lead to Yen strength.
GBP/USD – The British currency depreciated to 1.1420 (1.1472) against the greenback and other rivals following the poor UK retail sales report. Technical traders are pointing to the next significant sterling supports between 1.05 and 1.08. Having traded this pup in the past, it is entirely possible. Immediate support today is 1.1380, 1.1350 and 1.1320. Immediate resistance is found at 1.1450, 1.1480 (overnight high) and 1.1510. Expect consolidation ahead of Fed and BOE decisions. Probable range today 1.1350-1.1450. Trade the reach. While sterling is heavily traded, beware of short cover spikes.
EUR USD – The euro stabilized to close at 1.0013, up slightly from Friday's close of 0.9985. The common currency received some support from cross-buying in EURGBP, which rose to 0.8767 from 0.8717. Immediate resistance today stands at 1.0035, followed by 1.0065 and 1.0095. Immediate support is found at 0.9985, 0.9955 and 0.9925. Watch for consolidation in a likely 0.9960-1.0040 range today. Rallies are preferred for sale.
USD/JPY – The greenback slipped to 142.90 against the Japanese yen from Friday's open of 143.50. Declining risk appetite boosted demand for the Japanese currency. Just last week, the Japanese Treasury and Bank of Japan intervened verbally as the USD/JPY peaked just below the 145.00 (144.97) level. Which suggests to this author that the 'line in the sand' for the BOJ is the 145.00 threshold. For today, immediate resistance stands at 143.30, 143.70 and 144.10. Find immediate support at 142.50, 142.30 and 142.00. Expect more volatile trading, likely range between 142.70 and 143.70 today.
AUD/USD – The Aussie Battler stabilized at 0.6720 against the greenback from Friday's open at 0.6700. Better than expected Chinese trifecta of economic data supported the battler. Tomorrow the RBA will release its monetary policy meeting minutes, which will be scrutinized by Australian traders. Immediate support today stands at 0.6690, followed by 0.6660 and 0.6630. Immediate resistance is found at 0.6750, 0.6780 and 0.6810. Look for a likely range between 0.6670 and 0.6770 today. Rather sell rallies.
Another week, another dollar. Happy Monday everyone and have a great week. Have fun trading.