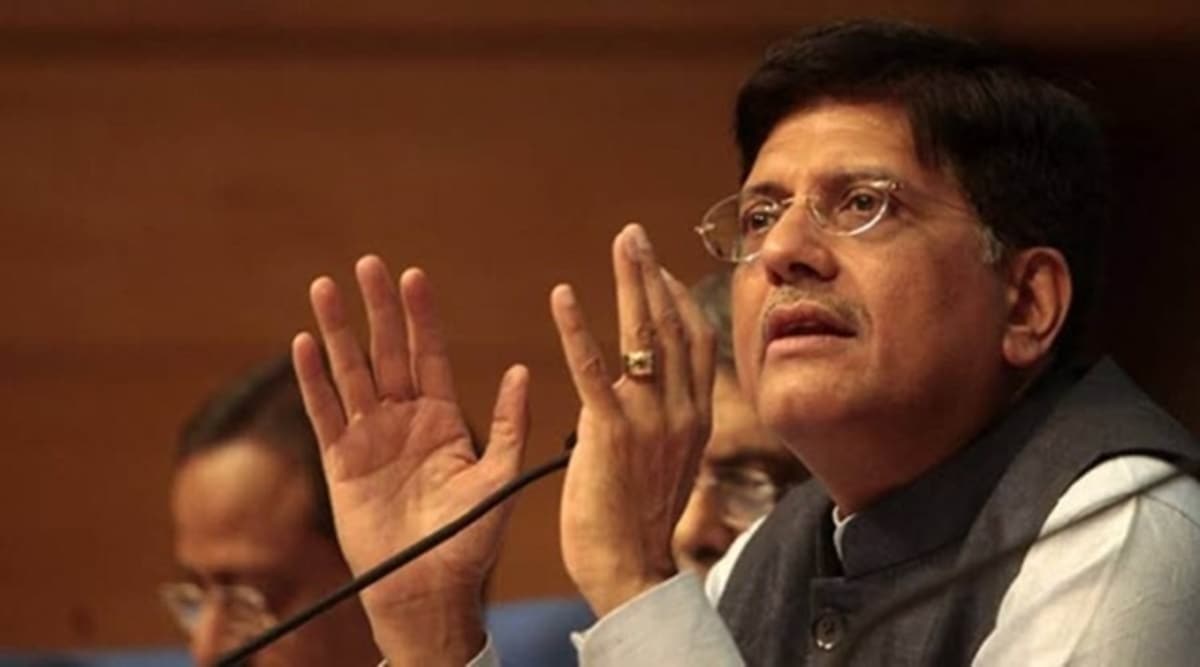 Piyush Goyal at the Gems and Jewelery Exhibition: "The Surat Jewelery Industry Best Example of Local Global Action"
Union Textile, Trade and Industry Minister Piyush Goyal praised Surat's jewelry industry for embodying the values ​​of local products to the world.
Goyal was approached virtually on Saturday at a meeting at the Surat Gems and Jewelery Exhibition.
"It is said that progress is impossible without change, and those who cannot change the way they think cannot change anything. It is time to change the way we think. Both change and development are linked. In the time to come, we need to modernize our thinking. As Prime Minister Narendra Modi said, "Local goes global" and I believe Surat Gems and the jewelry industry are the best example of this, "he said.
The three-day gem and jewelry exhibition event at the South Gujarat Chamber of Commerce and Industry in Sarsana, Surat, was opened on Friday by Union Minister of State for Textiles and Railways, Darshana Jardosh.
Over 108 Surat jewelry makers exhibited diamond, gold, silver and platinum jewelry, and over 8,000 people from Gujarat and other parts of the country have booked their visit for this three day event.
Goyal urged manufacturers to "focus on four points".
"First we need to get the patent for our best design product, followed by adding value to the product, diversifying our exports and making various products out of gold, silver, platinum and synthetic diamonds," he said.
"We also have to focus on costume jewelry and try to find the best market in the world. We should work with the companies of other countries so that India can play an important role in fusion jewelry. Finally, more emphasis should be placed on the laboratory grown diamond industry and there are more opportunities for export. It will also help startups and create more jobs, "added Goyal.
The Union minister said: "The gem and jewelry business also plays an important role in the country's economy. Your product has got the premium product label in the world market including Dubai, USA, Europe, Singapore, Hong Kong, etc. For the first seven months of this year, jewelry exports are over $ 23 billion, double what they were last year. Your role will also help India become the fastest growing economy in the world. "