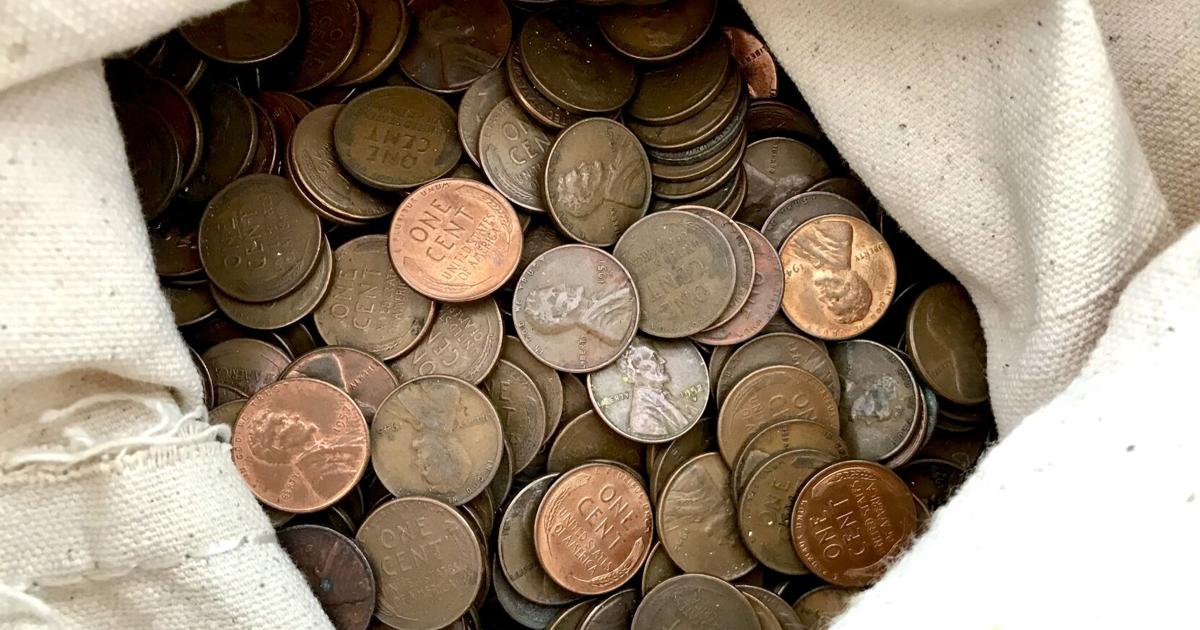 Ralph Gardner Jr.: Is Coin Collecting Coming Back? | columnists
GHENT, NY — Scratch, an illustrated column about money that appears in the New York Times on Sunday, last week covered a topic close to my heart: coin collecting.
My daughter Lucy drew my attention to the column. She follows Julia Rothman, her illustrator, and was familiar with my childhood interest in coins.
Ms. Rothman initially reached out to millennials and members of Generation Z to share a story about stamp collecting, but was informed that the hobby was life-sustaining. I could have told her that.
I inherited my father's stamp album. When I took it to Champion Stamp in New York City for evaluation, I found that interest in and collecting stamps had declined to such an extent that the album was only worth $700. A few decades ago it would have been valued at a multiple of that.
However, Ms. Rothman and her co-author Shaina Feinberg discovered that there was a related hobby that may be seeing signs of a renaissance in a demographic that has years to go before they are eligible for Social Security: coin collectors. No bitcoin collectors. But those looking for rare pennies, nickels, dimes, quarters, etc. The news did my heart good, and not just because I'm sitting on irrational amounts of wheat pennies.
One collector, James Castillo, 34, of Porter County, Indiana, acknowledged that coin collecting is a terrible investment and that his passion for the hobby is unlikely to earn him followers on TikTok. But he's tying it up anyway because he views his silver dollars as "little art objects you can touch."
I still get a rush of excitement, admittedly a very small rush, but a rush nonetheless, and every rush these days is worth celebrating when I get a sparkling, mint-condition penny in my change. The experience triggers synapses that formed around sixth grade, when I started chasing my loose change and my parents for unusual coins.
I suspect that collecting coins and stamps is unattractive to today's youth because they are distracted by shinier objects. Finding a WWII steel penny in your loose change and squeezing it into the designated hole in your coin album doesn't quite compare to fighting zombies and saving the world in an online video game.
But there is another reason. I started collecting coins because there were surprises in everyday loose change. Back in the '60s, there was a small but still reasonable chance that if you combed through your change you'd find something of note – a 1930's buffalo nickel, an early 20th century penny, a Quarter of the Standing Liberty, that has somehow survived for decades – even if it was so worn that it was almost impossible to tell the denomination. The date and the mint mark—Philadelphia, Denver, or San Francisco—were long gone.
Another collector, Rex Goldbaum, 23, of Sarasota, Fla., told the New York Times that people who allegedly made money from cryptocurrency before the cryptocurrency collapse in recent weeks are trying to convert their profits into more tangible assets and as a hedge against sticking inflation, although he collects coins for her story.
I suspect if I sell all my coin albums they could fetch enough for a decent meal. If they have any value, it is only the silver content in the quarters prior to 1964, half dollars, and silver dollars that I have acquired over the years or that my father proactively saved when US currency was converted to composite metals after that date .
But even today you can't be sure that your change won't spit out something special. A few years ago I gave one of my daughters money to buy candy at a gas station. As she gave me the change, I noticed it made a funny noise. On examination it was three silver quarters.
Who knows how the coins ended up in an Xtra-Mart register. Had someone found a stash of their grandparents' old coins without realizing they had some value? This week, at about $24 an ounce of silver, a single silver quarter is worth more than $4.
Or maybe the person was like me. Occasionally I sow my change in wheat pennies in the hope that they will give a child a touch of excitement when they discover it in their pocket, as I once experienced, and make them sway in gentle reverence to time and history to stand.
My father used to do that for me too, even though I didn't realize it. On his way home from work he stopped by Stack's Rare Coins on West 57th Street and bought a battered old Indian head or Flying Eagle cent and put it in his pocket for me to spot when he got home. By the way, condolences to the Stack family. Their patriarch, Harvey G. Stack, died on January 3rd. He was 93 years old.
I'm willing to admit that I was pretty stupid not to understand it until years later. But I have a good excuse. I had suspended disbelief. Coins appeared sprinkled with magical dust, so why shouldn't a 100-year-old penny show up in my dad's pocket?
One of my highlights in coin collecting came in 1964 when I visited Washington, DC, with my mother, the week that John F. Kennedy's half dollar was unveiled to the public.
If you allow me, I would like to quote from her journal of March 25, 1964: "We had dinner at the Duke Zeibert's restaurant, which is just across the street from here." Mayflower Hotel on Connecticut Avenue. "The waiter there, a very friendly fellow named Maxie, gave Ralphie one of the new Kennedy half dollars that came out today. They were all sold out and we couldn't get them anywhere, so Ralphie absolutely loved it."
I'm still. It's in my coin box next to the 1891 Morgan silver dollar the tooth fairy brought me when my first tooth fell out.