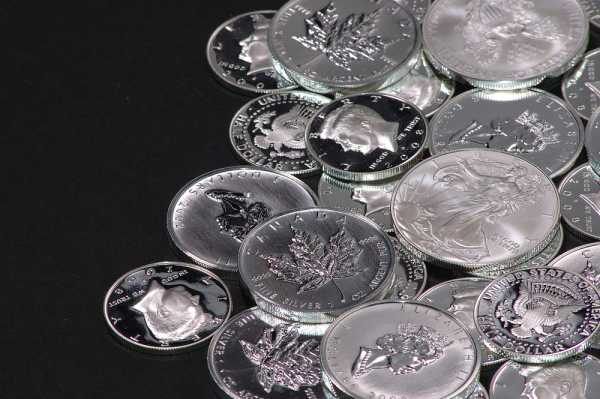 Silver analysis, next stop $ 26
silver Profit as the risk of a rate hike by the Fed expands. Interest rate hikes will most likely be on the table ahead of the FED as inflation beats Federal Reserve expectations.
Silver has continued its upward trend since September 30, 2021 when it hit new year lows. The upward trend is supported by the FED's tapering plan, which is due to begin in November. Despite positive US jobless claims, the US dollar index remains under pressure below the 93.7 level.
The US dollar index is still vulnerable below the 93.7 which is a key resistance. The DXY chart I posted in my previous articles still appears to be valid and the USD could drop to 92.5-92.4 levels to complete the expanding diagonal pattern.
Chart according to TradingView
The CFTC's net positions as of October 12, 2021 show a dominance of long positions in both non-commercial and non-reportable positions, while commercial positions are still short positions. The total number of long traders in each category is greater than that of short traders. This shows a mood among traders and looks like the number of traders who believe silver could go higher is greater.
Source CFTC
As for technical analysis, silver is currently testing a resistance level formed by the MA100 on a daily chart. If the XAGUSD fails to overcome this resistance, it could drop to $ 23.5 to find the next support supported by the EMA50.
Chart according to TradingView
The pullback to $ 23.5 could be a sign that silver is regaining power ahead of the next bullish move. This pullback will also be strong support for the next up move as it will retest the October 15th resistance for support.
The RSI indicator shows signs of an imminent correction, the MACD remains bullish. Therefore, after a slight correction, XAGUSD could continue the uptrend to $ 26 and $ 26.8. Fed Chairman Jerome Powell will speak later today. During the speech, Mr. Powell will bring the Fed's gaze to the economic outlook and future Federal Reserve action, so stay tuned.
You can find an overview of all today's economic events in our Economic calendar.