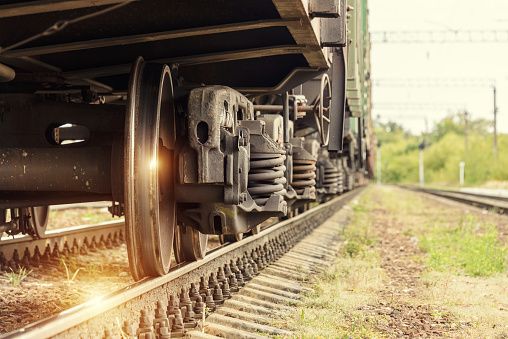 SITREP: Russian railways sidelined by sanctions
Western sanctions against Russia continue to affect Russia's economy, hampering its performance in the war in Ukraine. The Russian rail system lacks rolling stock because of a lack of roller bearings for the axles. About 10,000 rail cars were taken off the grid due to a stock shortage in August, and another 20,000 are expected to be out of action over the next two months. Repair shops are unable to repair them due to the shortage. This corresponds to about 20-30% of all types of Russian railway wagons.
Russia imports about half of the bearings it uses in heavy industry. In May, Russian truck manufacturers such as the GAZ Group, KAMAZ and UAZ had to stop production because of these bottlenecks. Premium bearing manufacturers such as SKF (Sweden), Schaeffler (Germany), NSK (USA) and Timken (USA) have either closed plants in Russia and relocated to other countries such as Poland, or sold their assets to private individuals within Russia.
Russia transports much of its cargo by rail, particularly heavy equipment such as tanks, APCs, and artillery. It also transports coal by rail, and this shortage will affect Russia's ability to make promised coal shipments to China. One of the scarce types of bearings are cartridge bearings, which are built into rail vehicles with large axial loads. These are mainly used for coal transport in Russia.
This problem of rolling stock being out of service due to a lack of roller bearings will affect Russian industries such as transportation, military hardware, trucks and cars, communications and consumer goods manufacturing. Almost all heavy machinery used in manufacturing uses some type of bearings.
Russia is trying to source these bearings from Asian countries, but will face significant quality problems in doing so. Manufacturing rolling bearings requires specially treated steel and a very precise milling and finishing process. It is doubtful that China or India can produce bearings to these specifications, or the Russians would already be buying them.
The Russian railway system is 98% state-owned and employs around 750,000 people. It accounts for about 3% of Russia's GDP and carries more than 1.5 billion tons of cargo annually. It is the third largest railway system in the world, followed by the US and China, both of which have much larger populations. In the more remote regions of Russia there is actually no other way of transporting consumer goods, food and medicine than by rail.
It is said of war that amateurs study tactics while professionals study logistics. A large part of Russia's failure to invade Ukraine was a logistical failure. I once read a translation of a soldier's letter home to his family. He was stationed in England and his family in Italy. In the letter he asked them not to forget him and sent some money home with a request that they use it to buy him a donkey cart, some olive oil and a warm cloak to keep him warm for the approaching winter. He asked her to send him these articles as soon as possible. The letter was around 2,000 years old and came from a Roman legionnaire. It immediately struck me that the Romans had such secure and fast lines of communication that a Roman soldier in England could send silver coins to Italy without fear of them being stolen and had the confidence of knowing that a donkey cart , a jar of oil, and a cloak could be sent back to him nearly 1000 miles away.
Russia is having immense problems feeding and equipping its soldiers at home, and a crippled rail system will make that no easier.