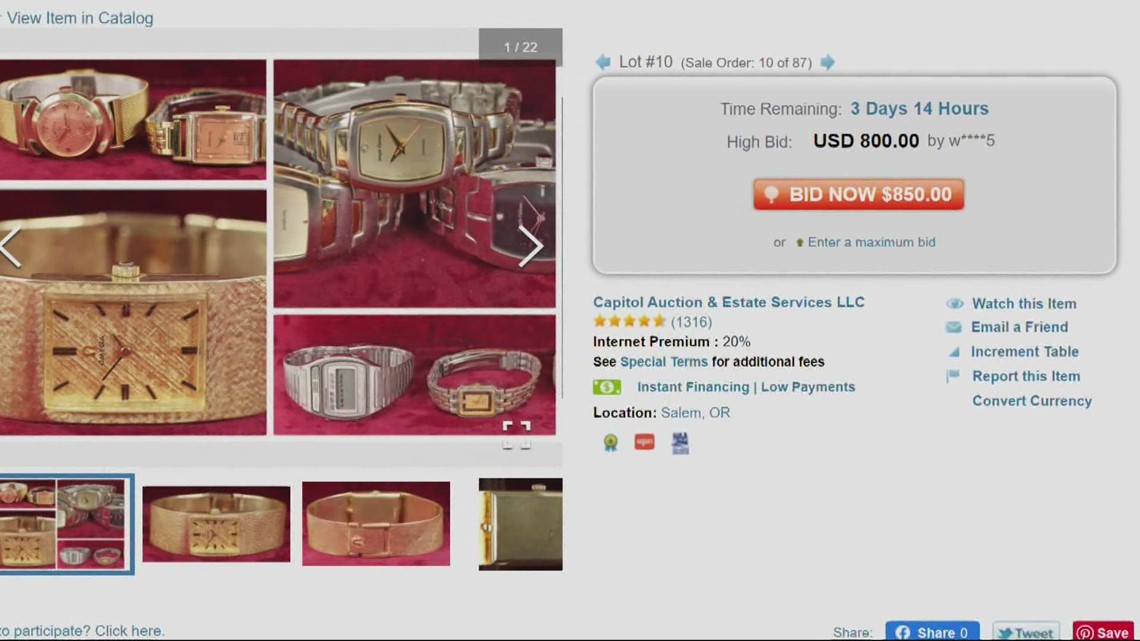 Unused lockers will be auctioned
[ad_1]
The pre-bids are now open and the online auction will go live on Black Friday.
SALEM, Oregon – This Black Friday, the Oregon State Treasury is hoping you will think outside the box and see what Oregonians left behind in their old safes.
The auction includes 89 lots of unclaimed property, items that were once valued but now unclaimed or forgotten. The auction includes a five-part silver coin set with members of the Portland Trail Blazers team from 1990-91. There are also gold watches, silver bars, collectible stamps, and tiered baseball cards.
"We've had these for nearly four years now, and banks had them two to five years before they sent them to us," said Claudia Ciobanu, Trust Property Director at Oregon State Treasury. "So at some point it will no longer be manageable to keep them all, but we prefer to leave their contents intact to the owners."
RELATED: The World's Largest Triceratops Sells for $ 7.7 million in Paris
Past auctions fetched $ 120,000. The money raised goes to the state's Common School Fund. There the principal amount from each sale is held for the rightful owners. The interest received will go to the K-12 public schools in Oregon.
One thing the state will never sell or dispose of is military medals. Instead, they will Post photos on the Treasury Department's website where people can search for it.
"We really hope that either the medalists themselves or their families will come up and get them," said Ciobanu.
About $ 80 million in unclaimed funds are reported to the state each year. To see if any of this is yours, just go to the Treasury website and look for your name.
RELATED: New Documentary Tells the powerful story of a Portland area woman who survived the crash
[ad_2]