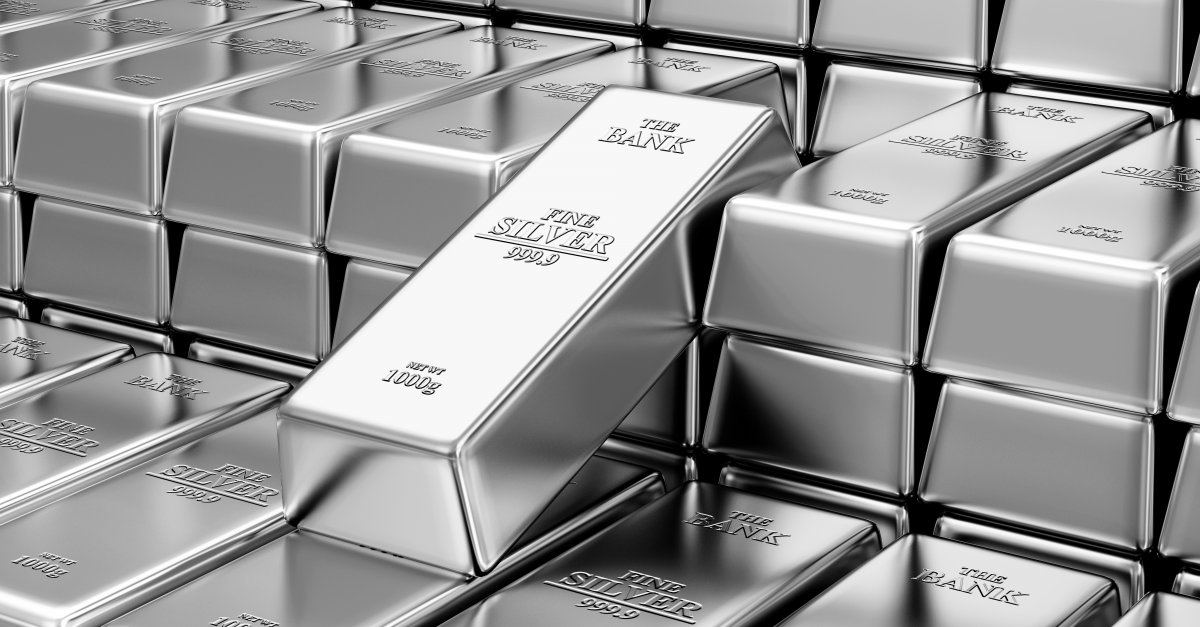 Why is the silver price falling? Drops below the crucial $20 mark
More than a year after the Reddit-fueled silver short squeeze, dubbed the "biggest short squeeze in the world," that took silver prices to near 8-year highs, the metal is now trading near 2- year lows.
The precious metal has recently slipped below the psychologically significant $20 an ounce mark and is trading at around $19.80 an ounce at the time of writing.
Not only that, silver has fallen about 26% from its March highs, recorded at the start of the Russia-Ukraine conflict, when most precious metals rallied. This is largely due to an escalating US Dollar (DXY) and CentrAll banks around the world are determined to tighten monetary policy to combat decades of inflation.
Silver just fell below the critical $20 mark
Why is the silver price falling now?
Silver has followed in the footsteps of gold, which recently hit a 5-month low on a stronger US dollar (DXY) and rising Federal Reserve interest rates. The US Federal Reserve already hiked interest rates by 0.75% in June, with an identical hike becoming increasingly likely in July.
In addition, the US Federal Reserve also strongly pointed to a further increase of 0.5% in September. This ongoing monetary tightening has put precious metals under significant pressure in recent weeks.
According to a report by the London Bullion Market Association (LBMA), silver supply has recovered much faster than demand, with the largest increase in supply coming from Latin America. This is largely because COVID-19 restrictions were lifted much earlier than the rest of the world in countries like Peru and Mexico, which are among the top silver producers.
In 2021, silver production as a by-product of copper mining increased about 9%, while primary silver production increased about 2%. However, silver demand, particularly jewelry demand among key consumers in India and China, fell as in-store jewelry sales fell as a number of stores closed following COVID-19 outbreaks.
Who are the main affected silver miners?
One of Mexico's best-known silver miners, Industrias Penoles, is down about 43% from its March 2022 highs, with earnings growth lagging behind other companies in the sector. Fitch Ratings gave the company a BBB rating.
Polymetal International (POLY), another major silver miner, is also down about 84% since February 2022. The company was initially sanctioned by the UK and other countries as part of ongoing crackdowns on Russia over the Ukraine conflict, but is now also feeling the brunt of falling silver prices. The company currently has a "hold" rating from Berenberg Bank.
Coeur Mining, with operations in Mexico, the United States and Canada, also recently fell to a one-year low, down about 45% since April 2022. The company has also announced the sale of its Victoria Gold shares to Cormack Securities.
What is your opinion on POLY?
Vote to see trader sentiment!
What is the outlook for the silver price?
China and India together account for about 40% of silver demand. While India's COVID-19 situation has improved somewhat in recent months, China is grappling with a new wave of cases.
China is also currently grappling with rising energy prices, which has resulted in the closure of a number of smelters and mills. As such, the silver outlook for the remainder of the year looks rather bleak, with even less silver demand in the short to medium term.
According to the LBMA, lower silver demand from industrial uses could also come this year after growing concerns over stagflation, a slower economic growth scenario and higher inflation. This will likely result in a drop in electronics and automobile sales, driving significant industrial demand for silver.
Mine production in Latin America, in particular, is expected to continue growing, with global mine production expected to grow about 3% this year, mainly led by Mexico, Peru and China. This should continue to depress silver prices, at least in the short term. However, falling supply from Kazakhstan, Russia and Australia should weigh on prices and stabilize the outlook for silver somewhat.
According to ANZ analysts, silver prices could settle at around $26 an ounce by the end of the year. Although a number of silver miners are expected to cut production forecasts due to rising energy prices and weak demand, the second half of the year is expected to fare better than the disappointing first quarter. The rise of the photovoltaic industry could also play an important role in further rallying silver prices.