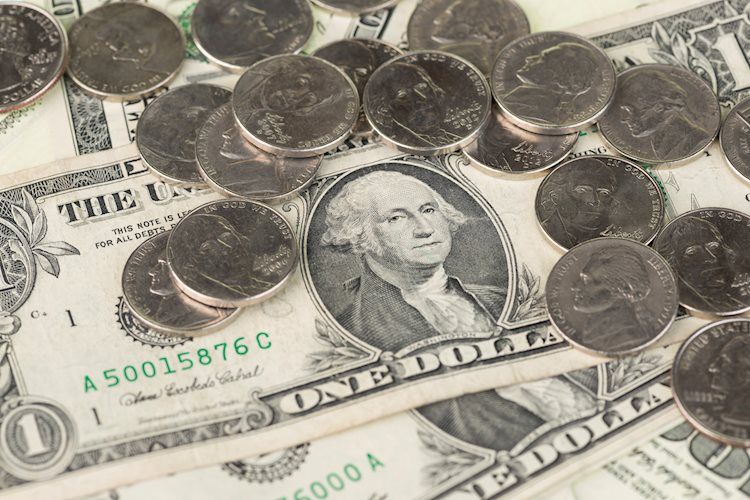 XAG/USD hits fresh monthly highs at $24.50 as fears of a Russian invasion of Ukraine mount
Spot silver hit fresh monthly highs of $24.50 on Wednesday as fears of a Russian invasion of Ukraine mounted.
XAG/USD has also broken a key long-term downtrend, which is a bullish signal in the short-term.
Spot silver (XAG/USD) prices broke to new monthly highs on Wednesday, rising above Tuesday's highs in the $24.30 an ounce range to $24.50 on growing fears of a Russian invasion of Ukraine was intensified. At current levels near daily highs of $24.40, silver prices are currently trading for intraday gains of almost 1.5%, with bulls now targeting a test of mid-January highs of $24.70 for the year.
The recent move higher, much of which has come since the US open on press reports that the US had warned Ukraine that a Russian invasion could begin within 48 hours, saw XAG/USD break a key downtrend, which has capped overall price action all the way back to July 2021. If the bullish breakout can sustain (meaning if silver holds and closes near $24.50) that would be a bullish sign in the near term. Some short-term speculators could even aim for a test of the highs just below $25.50 in Q4 2021.
Ukraine on Wednesday declared a state of emergency, urging citizens to flee Russia as Russia evacuates its diplomatic personnel from Ukraine amid ceasefire violations in Donbass continue to mount. The drums of war are clearly picking up and this could help underpin silver prices in the coming sessions. The US dollar has been pushed higher in recent trade on a safe-haven bid that could undermine silver, but such weakness is likely to be short-lived.