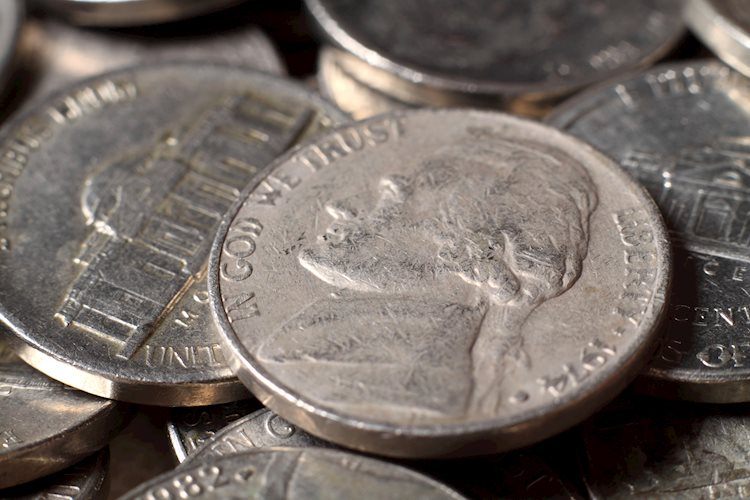 XAG/USD is back below $24.50 after failing to scale above 200 DMA on Thursday
Silver slipped back below $24.50 on Friday despite a sharp drop in US Treasury yields amid safe haven demand.
XAG/USD appears to be suffering from profit-taking ahead of the weekend after failing to break above its 200DMA on Thursday.
Despite a sharp decline in US bond yields on Friday amid increased demand for safe-haven assets as global equities fall, spot silver (XAG/USD) has managed to bounce back to weekly highs in the $24.70 area challenge. Indeed, spot prices have moved down from Thursday's highs and current trade is down about 0.3% on the day at $24.30. Typically, the combination of lower US bond yields (reducing the opportunity cost of holding unprofitable silver) and risk-off flows would benefit precious metals as a safe haven.
But XAG/USD, which is still trading more than 6.0% higher this week, appears to be suffering from profit-taking ahead of the weekend after the pair failed to break above its 200-day moving average at $24.63 on Thursday could break back. This failure could ultimately prove very costly. The last two spot silver prices tested the 200DMA (in August and then again in November), prices didn't make it above it and then fell as much as 15% in the following weeks.
With the Fed meeting expected to give the green light for an aggressive pace of monetary tightening in 2022 next week, there is plenty of room for US bond yields and the US dollar to move higher again. This could weigh heavily on precious metals. One factor that has supported prices this week has been arguably heightened geopolitical tensions in Eastern Europe as Russia appears poised to invade Ukraine. Any signs that a military incursion is underway/imminent could provide a further boost to safe-haven assets like silver next week, which could be enough to protect it from bearish sentiment surrounding the dovish Fed.