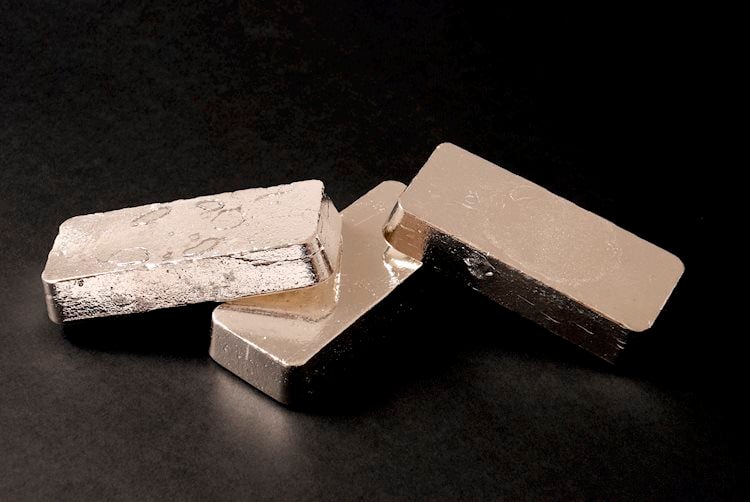 XAG/USD is bracing above $25.50 while the bull's eye sits at $26.00
Precious metals benefit from risk-on market sentiment amid elevated US Treasury yields.
US President Biden supported more NATO troops in Eastern Europe and called for Russia's exclusion from the G-20 group.
XAG/USD Price Prediction: Crucial break above $25.40 could lead to a move towards $26.00 and above.
Early in the Asia-Pacific session, Silver (XAG/USD) is up for the second straight day but has retreated from daily highs around $25.85 amid high US Treasury yields and a bullish market. At the time of writing, XAG/USD is trading at $25.55.
Global equities were mixed overnight as European stocks faltered while US stock indexes ended Wall Street with gains. Talks between Russia and Ukraine stalled, prolonging the war for a fourth straight week. Meanwhile, the two-day NATO summit began. It is worth noting that US President Joe Biden supported the increase in NATO troops on the Eastern Front, a senior US official reported. In addition, Biden and European NATO members assessed the risks of a biological, chemical or nuclear attack by Russia, while Biden called for removing Russia from the G-20.
The US Dollar Index, a measure of the greenback's value against a basket of peers, was supported throughout the day, rising 0.18% to 98.789, helped by strong US Treasury yields. The yield on the benchmark 10-year bond is up to five basis points and stands at 2.370%, putting an end to the XAG/USD rally.
Gold (XAU/USD) is also up around 0.68% on the day to $1,957.88 a troy ounce, despite elevated US Treasury yields.
That being said, Fed spokesmen have continued to make headlines. Chicago Fed President Charles Evans said he was "comfortable" with a 25 basis point hike in the federal funds rate but remained "open" to a 50 basis point hike if needed. Earlier, Minnesota Fed President Neil Kaskari said 10-year Treasury yields remain low but stressed the risk of overdoing it with rate hikes. Kashkari further added that neutral rates
XAG/USD Price Prediction: Technical Outlook
Silver (XAG/USD) is still trending higher. As mentioned in yesterday's note, "On Monday, the 50-day moving average (DMA) rolls over the 200-DMA and forms a golden cross, a bullish signal that, while lagging behind, could open the door for more gains in XAG/USD."
On Thursday, XAG/USD broke the resistance level of November 16, 2021 at $25.40 and kept it as support. Against this backdrop, XAG/USD's initial resistance would be the daily high of March 24 at $25.85. Once cleared, the next supply zone would be August 4, 2021, a daily high at $26.00, followed by July 16, 2021 at $26.45.