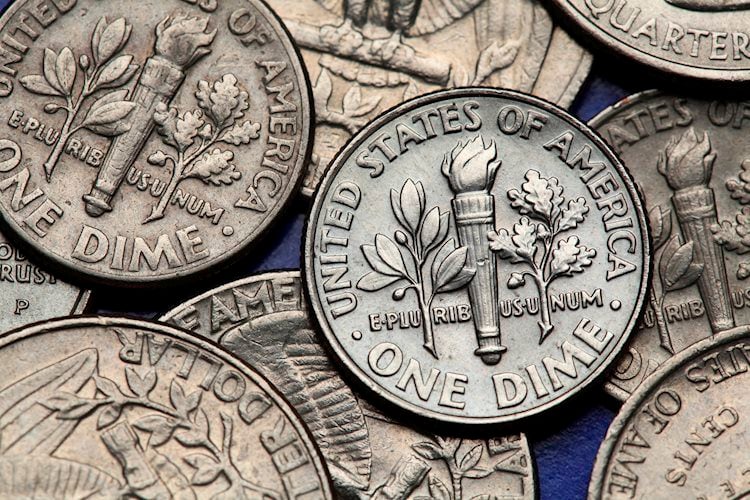 XAG / USD remains capped below the USD 23.00 area
Silver is rebounding from a low of $ 21.40 but remains limited below the resistance area of ​​$ 23.00.
Precious metals depreciate against a firmer USD on inflation concerns.
XAG / USD: Targets $ 23.77 while above $ 21.87 / 17 – Commerzbank.
Silver found support at $ 21.40 on Wednesday to offset previous losses and return to the upper $ 22.00 area. However, the pair has lost steam again, just under $ 23.00.
Precious metals depreciate as the US dollar strengthens
Silver and other precious metals traded lower Wednesday amid risk averse sentiment. Investor fears of rising inflationary pressures have fueled the US dollar towards safer havens across the board due to higher US T-bond yields.
The surge in oil prices, with the WTI hitting a new seven-year high at $ 79.80, has raised concerns about the possibility that inflation may pose a challenge to the post-pandemic recovery and put pressure on the Federal Reserve to pursue its plan to accelerate normalization of monetary policy.
XAG / USD: estimated to be above USD 23.00 and above USD 21.87 / 17 – Commerzbank
From a technical point of view, Karen Jones, Team Head FICC Technical Analysis Research at Commerzbank, sees further upside potential in the precious metal: "Silver sold out to test its long-term central support at USD 21.87 / 17, which has held up so far. These represent the lows of September and November 2020 as well as the high of July 2014 and the high of 2016. These are considered to be an important support and we expect them to serve as the bottom for the market. "
Technical levels to watch