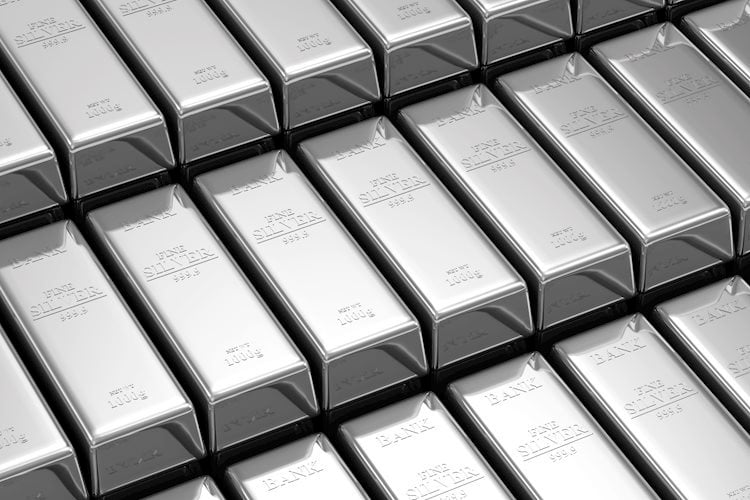 XAG/USD remains limited below $26.00 as investors ponder geopolitics, forthcoming Fed meeting
Spot silver prices remained within Thursday's ranges; Capped below $26.00 but well supported above $25.30 to $25.40 despite low stocks.
Geopolitics will remain a key driver of price action next week, although the Fed meeting is also in focus.
Silver (XAG/USD) spot prices remain below $26.00 and within Thursday's intraday ranges, despite weakness in US stocks, as investors expressed skepticism about earlier statements by Russian President Vladimir Putin in which he alludes to positive developments in the talks with Ukraine. The situation on the ground remains tense as Russian forces continue their slow advance towards key Ukrainian cities including Kyiv and Western officials sound the alarm over possible Russian use of chemical/biological weapons.
Meanwhile, Western nations continue to tighten sanctions against Russia, with the G7 on Friday lifting the trade status of Russia's favored nation and also pushing to restrict Russian access to IMF and World Bank funds. The potential for more negative headlines is likely helping to keep XAG/USD prices well above previous session/week lows in the $25.30-$25.40 range ahead of Friday's close. Likewise, hopes of progress in Russia-Ukraine talks following earlier more positive comments from Putin likely helped silver come under selling pressure closer to $26.00.
Next week, geopolitics isn't the only key driver for silver traders to keep an eye on. The Fed is expected to hike rates by 25 basis points on Wednesday. Of greater interest to investors will be the tone of the statement, Fed Chair Jerome Powell's remarks in his post-meeting press conference, and the updated dot plot and economic forecasts.
Had it not been for recent stagflationary geopolitical events, this week's hot February US inflation data for February would have weighed on silver as traders priced in more aggressive Fed tightening. But with near-term inflation now set to rise to mirror recent commodity price moves and with the Fed now grappling with a new major downside risk to US growth, near-term real interest rates don't appear to be breaking out of deep negative territory for some time. This means that while it is likely to be a bumpy ride, XAG/USD has a decent chance of revisiting previous weekly highs in the $27.00 area in the coming days/weeks.