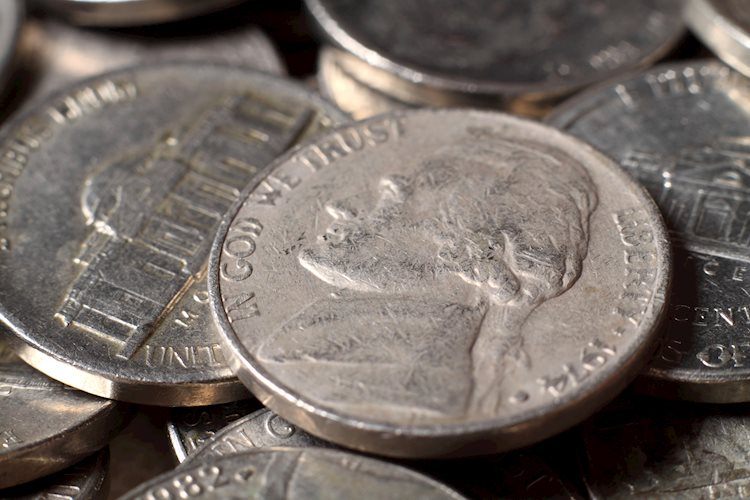 XAG/USD slips back below $25.00 as risk appetite ends the week on the front foot
Silver prices sold off on Friday as risk appetite continued to improve elsewhere, with XAG/USD dipping back below $25.00.
But silver continues to trade well within recent ranges as traders monitor geopolitical developments.
A strong end to a strong week for US (and global) equities has seen safe-haven silver come under selling pressure again on the final day of the week, despite the fact that US long-term yields are lower and in shape recession warnings flashing along the curve. Spot silver (XAG/USD) was last down nearly 2.0% after falling from $25.40 to current levels around $24.90, meaning the precious metal is now back south of its 21-day moving range. average lies.
While geopolitics remains the main driving force in the market right now as traders/market participants assess the prospect of a possible Russia-Ukraine peace deal, the Fed has also been a big talking point this week. Fed policymakers were in place on Friday, with James Bullard and Christopher Waller pouring their support for an aggressive rate hike cycle that would see rates rise well above so-called "neutral" levels by the end of the year, while other Fed spokesmen commented somewhat were further measures.
The hawkish comments from Bullard and Waller appeared to increase the market's implied likelihood of a 50 basis point hike at the next Fed meeting, which may have weighed on rate-sensitive precious metals like silver. It certainly appeared to propel US yields higher on the short end, with the 2-year yield rising 4 basis points to over 1.95% and targeting a test of previous weekly multi-year highs at 2.0%. Higher yields can hurt demand for non-profitable precious metals by increasing the perceived opportunity cost of holding them.
But as mentioned, the US curve is now showing signs of a recession. 10-year yields never fell 5 basis points on any Friday, taking the 2s10s spread below 20 basis points. Historically, when the 2-10 spread turns negative, it has been a reliable indicator of an impending recession in the next year or two, and fears about this could encourage some safe-haven demand, which could ultimately benefit silver.
Finally, Friday's spot silver price action wasn't very consequential from a technical standpoint. At the current levels near $24.90, XAG/USD is near the midpoint of the $24.50-$25.50 range that has been asserting itself for the past few days. A bearish break next week, perhaps if broader risk appetite improves further, would open the door for a run towards the 50 and 200 DMAs, both close to $24.00.