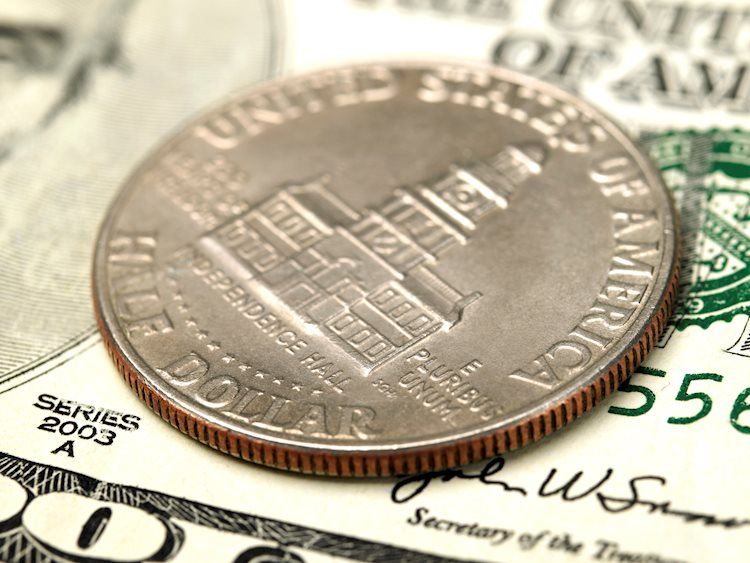 XAG/USD was boosted by dollar weakness but failed to sustain session highs above $23.50
Silver prices were higher on Friday, fueled by month-end profit-taking in the US dollar.
But XAG/USD has pulled back sharply from daily highs of $23.50 and remains vulnerable.
Markets are focused on the upcoming US PCE inflation data and next week's Fed meeting.
Profit-taking in the US dollar ahead of the month, which has seen significant strength in recent weeks that has weighed heavily on precious metals, lends a modest boost to spot silver (XAG/USD) on Friday. XAG/USD was last trading around 0.5% higher in the $23.25 a troy ounce range, more than 1.5% higher from Thursday's lows below $23.00, despite the precious metal staging a sharp pullback of more than Up 1.4% from previous highs of the session $23.50.
Silver traders are gearing up for the release of March US core PCE inflation data at 1330 BST which is likely to only confirm the magnitude of the inflation problem currently plaguing the US economy before the focus shifts to the next Fed meeting week. Bank policymakers now appear to agree unanimously that it is appropriate to bring interest rates to around 2.5% by the end of the year (meaning that a series of 50 basis point rate hikes starting next week likely) and increasingly reliant on the need for interest payments If interest rates fall into a thoroughly restrictive zone (ie above 2.5%) to fight inflation, risks to the US dollar are likely to remain on the upside for the foreseeable future.
In that regard, it's probably not surprising that the XAG/USD bears jumped at the opportunity to sell the precious metal as it surged back into the $23.50 range, and possibly after a retest of Thursday's weekly lows below $23.00 look out. Even if the US dollar's positioning-driven pullback continues next week and XAG/USD pulls back in the mid-$23.00s, a bounce above the 200-day moving average near $23.80 will be difficult.