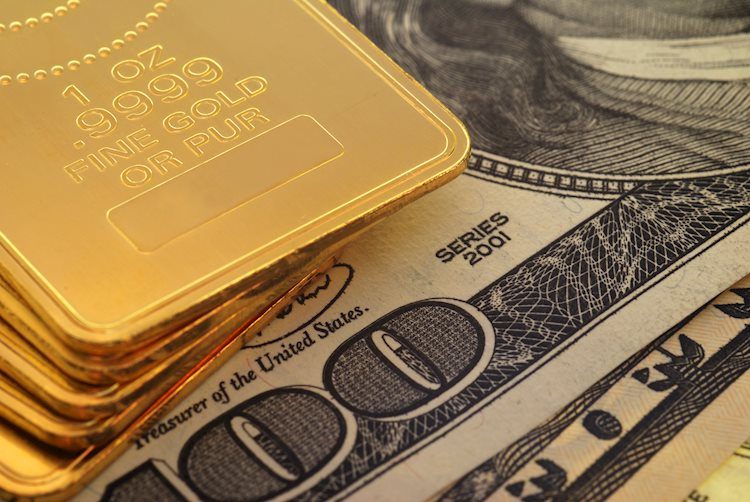 XAU/USD recovers from a five-month low above $1800 as US yields fall
Gold prices pare daily losses while dollar surges on risk aversion.
US yields plummet amid recession fears.
Silver is also recovering and is "only" down 2.60%.
Metals rallied during the US session amid a collapse in US yields. The rally in Treasuries boosted gold, which pulled silver higher. XAU/USD is hovering around $1,800/oz, far from the daily low.
Yields fall, which helps gold, which helps silver
US yields edged lower. The 10-year US Treasury bond fell as low as 2.79%, its lowest since late May (it was trading above 3.00% earlier on Friday), while the 30-year tumbled to 3.02%.
Recession fears are tempering Fed tightening expectations. The bond market shows more concerns than the stock market on Friday. On Wall Street, the Dow Jones is down 0.56% and the Nasdaq is down 0.49%.
The sharp drop in yields pushed gold back above $1,800, easing bearish pressure. XAU/USD bottomed at $1,784, its lowest since late January. It's still down for the day and about to post its lowest weekly close in months. The area around the 2022 low at $1,780 is a critical support.
Silver also reduced the losses dragged up by gold. XAG/USD hit its bottom at $19.38, a level not seen since July 2020, and is trading at $19.75, down 2.60%. The price is below the 200-week moving average for the first time since May 2020.
Technical Levels