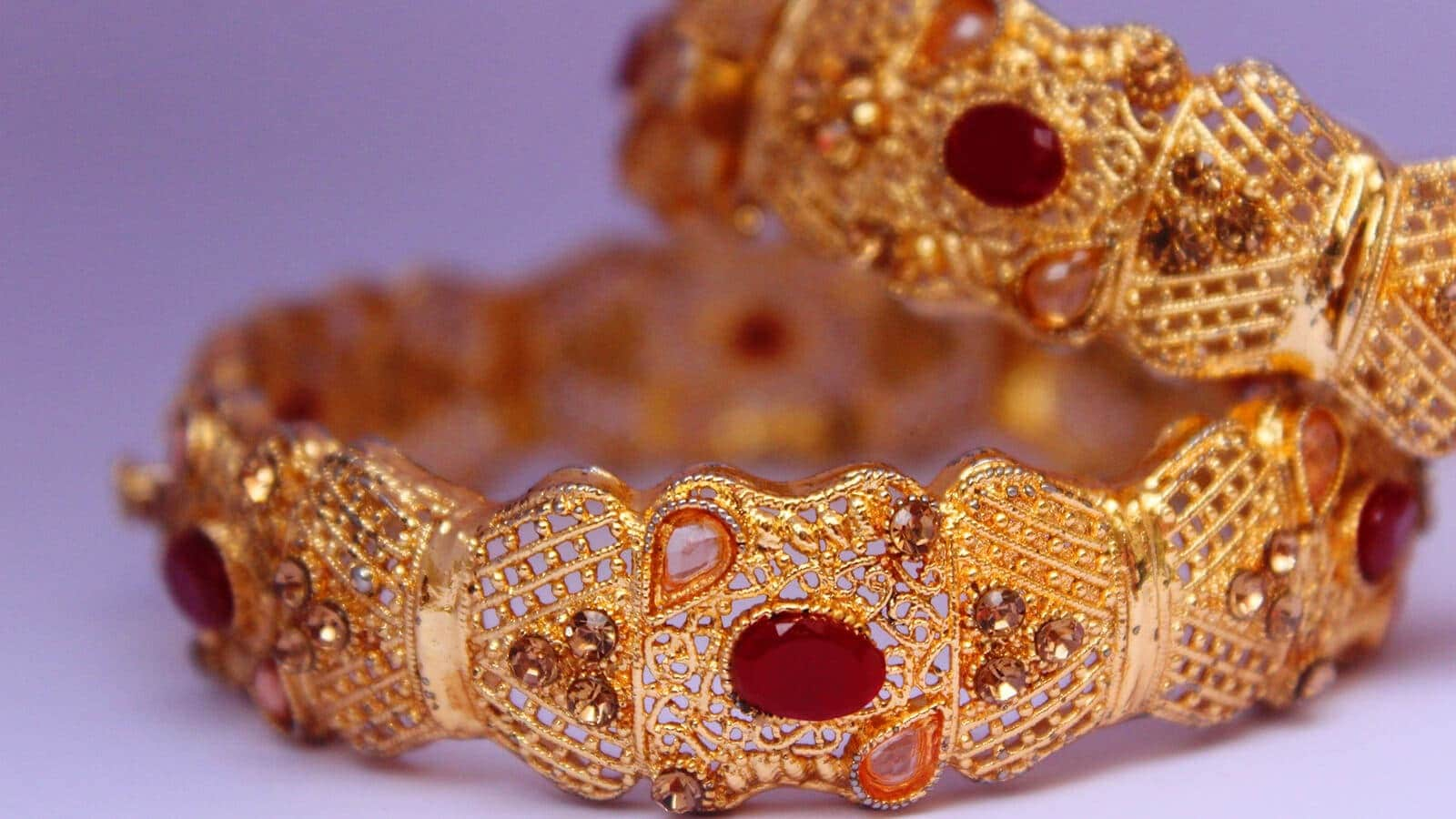 Indian spot gold and silver price on Thursday June 24, 2021
As of yesterday, the spot gold price in India has increased by 0.02%, which is the value of it ₹47160 of ₹47150. Although it was also lower than the previous week's average of ₹47350.0 by 0.4%.
Although global gold prices ($ 1,775.0) are down 0.22%, spot gold prices in India ( ₹47160) recorded a growth of 0.02%.
Gold and other precious metals on Thursday, June 24th, 2021
In world markets, gold prices have fallen today after rising in the previous session. Spot gold fell 0.22% to $ 1,775.0 a troy ounce. This price level is 1.99% above the average gold price for the last 30 days ($ 1739.7). Along with other precious metals, silver prices fell today. Silver plunged 0.02% to $ 25.9 an ounce.
In addition, the platinum price has suffered. The precious metal platinum fell 0.6% to USD 1,084.5 a troy ounce. In India, however, the price of gold was at ₹46734 per 10 grams on MCX, with a change of ₹186.9. The price of 24k gold on the Indian spot market was also quoted at ₹47160.
MCX Gold on Thursday, June 24th, 2021
The price of gold in India fell 0.4% today with futures on MCX ₹46734 per 10 grams. In the previous session, gold was up 0.18%, or about ₹186.9 per 10 grams.
On the MCX, silver futures were down nearly 0.6% or ₹406.1 per kg to the price level of ₹67678 per kg.
The gold spot price today ( ₹47160) increased by ₹186.9 from yesterday ( ₹47150), while global spot prices dropped from $ 3.95 to $ 1,775.0 today. However, the trend observed in the MCX futures price went around. back ₹186.9 and value of ₹46734 as of today.
Exchange rate on Thursday, June 24, 2021
The conversion from dollars to rupees has gone up on today ₹74.2 compared to the previous closing price of ₹74.1. The rise in the dollar against the rupee could affect gold today as it reflects a higher gold price in domestic markets.